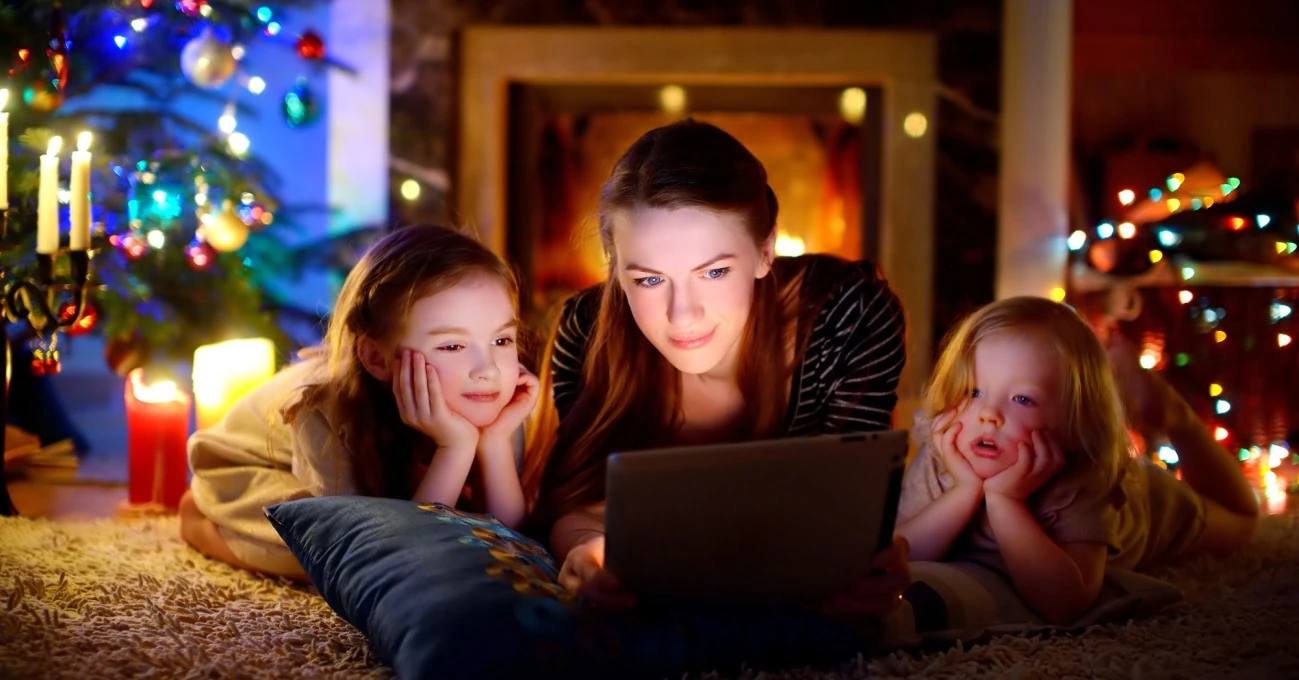 At this time of year, you cannot miss Christmas-themed movies, so here we are going to talk to you about the best Christmas movies for the little ones (and actually for the whole family).
They are stories with Christmas content and a great way to spend a pleasant afternoon or evening at home. ¡Let's start!
Mickey's Christmas Carol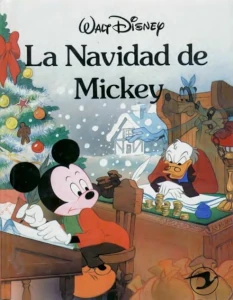 No person can spend Christmas without seeing this movie. Charles Dickens's Christmas Eve story has had many adaptations and the children's film is adapted primarily for children over 4 years of age.
Children will probably be most interested in the 1983 cartoon, in which the characters in this amazing movie are played by Disney heroes such as Donald Duck, Mickey Mouse, Goofy and others.
We are sure that everyone, both young and old, will see this story with a huge smile, and maybe they will shed a tear or two. The movie is available to watch on the Disney + streaming system.
Rise of the Guardians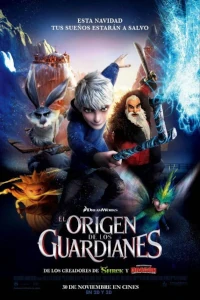 It is an animated film in which you will find many important magical characters, for today's children: Easter Bunny, Santa Claus, the tooth fairy and Sandy (the Dream Maker).
All these personalities must join forces in the fight against Sombra who wants to destroy the children's dreams.
However, they need the help of Jack Frost, a boy responsible for winter, in which no child believes and who has the best hope of defeating evil.
It can be a bit scary story for the little ones. It is recommended for children 10 years and older, and you can watch it by subscription on Netflix.
Frozen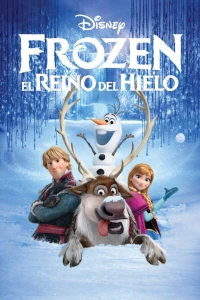 There's probably no better winter movie than Frozen! Elsa is a girl with the power to create a wintry aura and unfortunately, during one of her games, she accidentally injures her sister.
From now on, Elsa withdraws into herself, which only worsens not only the brotherly relationship, but also the gift of nature forcibly, which is finally revealed with all the power of her.
A great movie not only for girls !! It is also recommended for children over 5 years old and we recommend parental supervision up to 8 years old. You can watch Frozen 1 and 2 streaming on Disney +.
Klaus
It's another very funny animated movie and it's honestly one of the best Christmas fairy tales with a great message! We can admit that it could be the perfect movie for Christmas 2021. It's available on Netflix!
The film was released in 2019 and quickly won the hearts of viewers. The plot of this beautiful animation tells the story of a selfish postal worker who ends up befriending a toy maker.
Somewhere at the end of the world, just below the Arctic Circle, you will find the worst postman job in the world. None of the neighbors speak, no one writes letters and the fear is to leave the house so as not to knock on the door.
Also, as punishment for being a terrible postman, Jasper appears. His task is to start postal services here. Cool, huh?
But, everything changes when Jasper decides to visit the house of a mysterious and gruff lonely carpenter named Klaus, whose house is full of toys, far from town.
Thus begins the story of Santa Claus. It's definitely a nice movie to watch as a family, and it's rated PG (parental guidance).
Polar Express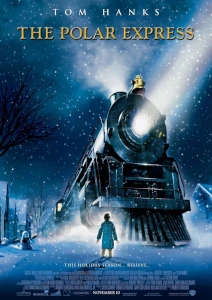 We stick to the theme of animated movies. Polar Express classification for the whole family, prepares you a beautiful trip on a magical train on Netflix or Amazon Prime Video.
Polar Express is a movie in which one of the main characters is played by a well-known and well-loved actor - the wonderful Tom Hanks.
This movie shows faith in Santa Claus and the Christmas spirit in a wonderful way. The film is about a boy who travels to the land of Santa Claus on a magical train and, along the way, meets new friends and learns about the magic of Christmas.
How the Grinch Stole Christmas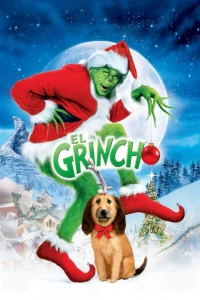 Another fantastic movie in which the main character is played by Jim Carrey. Grinch lives on the outskirts of a town called Villaquién. Unlike the villagers, the Grinch hates Christmas and wants to do everything he can to spoil it.
However, everything changes when little Cindy Lou decides to befriend him. A classic shot with the pen of the incomparable Dr. Seuss. This version of the classic tale is available on Netflix for children over 5 years old.
Miracle on 34th Street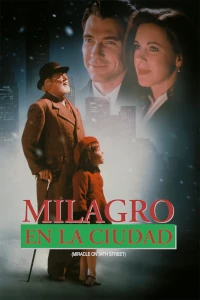 Staying in the realm of nostalgic magic, we recommend another classic from 1994: Miracle on 34th Street. The authorities declare Kris Kringle crazy because he claims that he is the real Santa Claus.
Little Susan, who until now had little faith in the Christmas spirit, befriends Kris and discovers what the magic of Christmas is. Hmmm, and maybe the pretty black and white version from 1947 is worth looking for? Of illusion also lives.
These great movies are rated open for the whole family on Disney +. Parents should know that this is a classic Christmas story with little objectionable content, but teens onwards can watch it unsupervised.
The Nightmare Before Christmas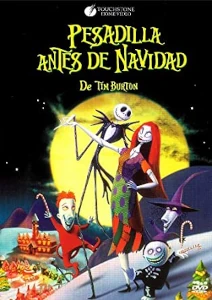 A slightly darker version of Christmas. The film is recommended to all who like to be afraid ... and are not under 7 years old (specific Burton characters, skeletons and other monstrosities)
The King of Halloween Town, tired of his yearly routine, goes to Christmas Town. With the idea of celebrating Christmas, he returns to his town and tries to introduce a new custom.
But, he doesn't really understand what's behind Christmas, which inevitably leads to catastrophe.
The movie is on Disney + rated PG for "some scary visuals." In typical Tim Burton fashion, the movie contains scary-looking monsters, generally harmless but potentially terrifying images.
The Nutcracker and the Four Realms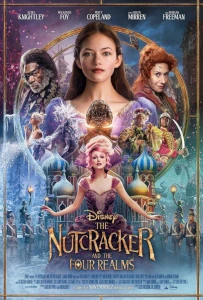 This is the story of the Nutcracker that we still do not know. The movie is available on the following platforms: Netflix, Amazon, HBO, Disney +.
Children of any age can enjoy the movie, depending on their level of maturity and interest, parents can supervise.
A girl named Clara searches for a special key that will allow her to open a box with a gift from her late mother. To this end, she embarks on a magical journey through four secret lands.
In the film we will see Keira Knightley as Sugar Fairy, Helen Mirren as Mother Ginger and Morgan Freeman as Drosselmeyer.
The Christmas Chronicles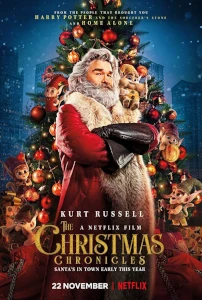 It is a fun family movie starring Kurt Russell as Santa Claus. It tells of two children who accidentally break Santa's sleigh and now have to go on a journey to save Christmas.
See for yourself if you can save Christmas. Along the way, children have many adventures, and the task is difficult, because many people no longer believe in Santa Claus.
It is a Netflix original movie, so you will easily find this title on the platform. Rated PG (Film Requiring Guidance) because the material may be too mature for young children.
Home Alone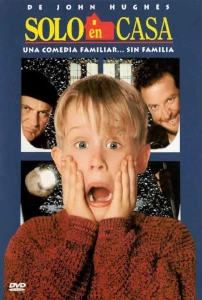 The cult production about an 8-year-old boy trying to stop a couple of thieves is a Christmas movie set in many homes. Even though the movie is 30 years old since its release, we still like to see it again every year.
So if your kids haven't seen the movie yet, we highly recommend hosting a screening on the Disney + screens.
But, due to its violence and language, it is not suitable for children under 7 years of age and we recommend parental guidance for children up to 10 years of age.
Elf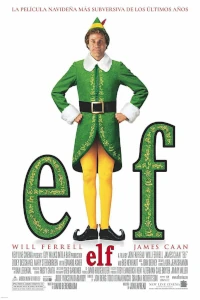 A funny and unusual story about an elf who works for Santa Claus. However, the title character is not a typical elf.
He is distinguished by his significant size and has a feeling of misfit, being an elf from the North Pole he travels to New York to find his father.
How will they meet in the brutal real world? Elf is rated PG on Hulu and Amazon Prime Video for his language and some rude humor, but it may spoil the idea of Santa for some kids.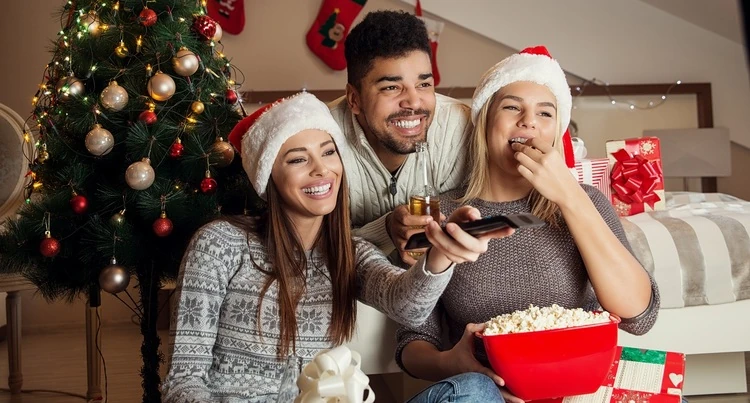 It's a Wonderful Life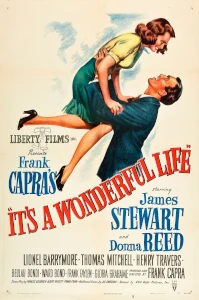 It is a movie inspired by A Christmas Carol. George Bailey feels dissatisfied and unnecessary in his life and decides to commit suicide. Then his guardian angel appears to show him what the world would be like without him.
This allows Georg to appreciate how much he has him and how much his loved ones love him. "It's a wonderful life" shows an important truth: we focus too much on what we don't have and too little on what we do have.
A thought worth remembering, especially during the Christmas holidays. Relive this movie on Amazon Prime Video. Be wary of the desperation that leads George to consider ending his life, but overall, this is an excellent family vacation pick.
The Princess Switch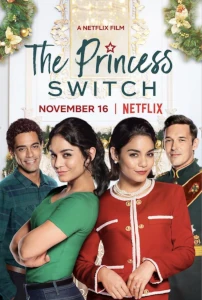 The week before Christmas, Princess (future queen) Margarita de Montenaro meets ordinary Chicago pastry chef Stacy. The girls look like two drops of water (they look like twins), and decide to exchange lives for a moment before Christmas.
Without a doubt, a very sweet and colorful fairy tale movie. This Netflix romantic comedy also has a second and third part. In the second and third parts, Vanessa Hudgens plays not two, but three roles! It is appropriate for children eight years of age and older.
Noelle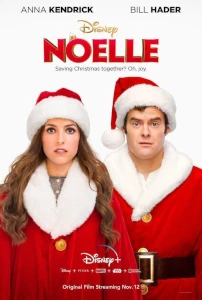 On Disney + your kids can watch "Noelle" unsupervised, and it's a movie in which Anna Kendrick, as Santa's daughter, learns that she has to take over the family business.
After many, many years as Santa Claus, Kris Kringle has decided to retire. Now his son, Nick Kringle, must wear the Santa hat, but he is not fit for work and does not feel like doing it.
Christmas is just around the corner, so hardworking and Christmas enthusiast Noelle and grumpy elf Polly set out to find Nick and save Christmas.